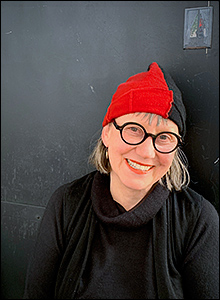 hello and greetings,
i am writing from a dismantled still-room.
after eighteen years working in the quiet peacefulness of the still-room and thirty years exploring ways to preserve fruit my feelings are deeply felt for what has been achieved, what i will miss and all the people i have been fortunate to meet on the journey.
I consider myself blessed with having discovered a love of a craft that has enabled me to express myself so clearly and to share my creativity with all of you
i thank you for your loyal and enthusiastic support of my work.
news of any pop-up events, product availability, etc. will be provided through newsletters (sign-up form at left) and on instagram (@jamwifey).
i look forward to staying in contact. my consulting, training and teaching business will continue and if you or anyone you know is interested please reach out to me at june@junetaylorjams.com.
it has been a tremendous honor making fruit preserves and confectionary of the highest quality; i always believed in striving to do my very best and i hope that i succeeded in bringing a humble pleasure to your table. please reach out with any questions.
may i thank you again for being so very generous in your support. i leave my career knowing how very fortunate i am.
best wishes, and please be safe.
love, june.